In Times of Corona-Virus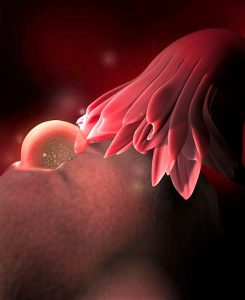 We all are facing challenging times of collective trauma. Encountering an invisible enemy  threatening us and touching our deepest individual trauma.
Our future is uncertain and in our collective unconscious fears, stress, coping strategies like addiction etc. and existential themes are being activated.
Acceptance of the situation can be of great support.
Some of us are facing isolation or challenges around domestic living together.
How about the children? Here some thoughts an ideas of Peter Levine showing possibilities to keep children safe and joyful. Video and another with Maggie Kline
Social contact is vitally important for us all.
It is essentially important to be in social contact with – at the moment unfortunately with physical distance.
But we need the social exchange, speech and common regulation, the co-regulation. We cannot do it all alone.

The future impact is not foreseeable yet and also how long our situation needs be to be adapted to the circumstances.
This is an excercise for the current times proposed by Peter Levine.
It is all about us as a social community, our being together and being human.

And – our awareness/mindfulness can save lifes.
We can use the situation practicing awareness and wash our hands with love:
Furthermore we can do more in taking good care of ourselves and in doing that we are at the same time taking care of our social community.
We can strenghten our immune system.
For instance with movement, dancing, walking, sports and going outside.
Our immun system can in addition be supported with healthy food, vitamin D & C, ginger, zinc etc. Inform yourself.
Sufficient sleep and breaks, pausing.
Via phone and other digital means we have the possibility to stay connected.
We all need being there for each other, listening and giving mutual support to each other.
Ask yourself what strenghtens you, is giving safety and comfort.
What of your resources is available to you at the moment? There can never be a too much of resourcing yourself.
Pause – especially of difficult news and for orienting purposes.
It is important to inform yourself but do not allow yourself being overwhelmed by constant input and have conscious breaks instead.
You need the breaks in order to take good care of yourself, assembling strength and a solid constitution. It needs time and space to digest and integrate all the information,  input, changes and orient anew again and again.
How can you stay calm – sorrow and fears weaken the immune system. Which measures work for you?
Structure your day in case you cannot work as before.

Humour is healthy and laughing is infectious of different kind…

You have the possibility to contact me via phone or e-mail and online-sessions are possible as well. Video is possble via Skype/Zoom/Facetime/What's App Video). Just have try. It works well for most.
Keeping contact with our surround is on one hand and the other is going within. You'll find lots of supportive online-offers.
It is also a time of great potential for growth and expansion, lets use it.
I am wishing from all my heart to you and all your loved ones health, serenity, confidence and awareness/mindfulness. We are all challenged to our constraints.
May we as the collective human community get well through these troubled waters, learn and meet anew. About us, our life, about what is really important in our life for us. This time is reminding us about our fragile surround, environment and gift of life, our mortality. I am grateful for this timely limited precious gift of life.
More resources and supportive links during these times:

Daily Healing Meditation-  Miten und Deva Premal
Livestream Mantras Singen – Lex van Someren
How to Not Completely Hate the People You're Quarantined With
Meditations and lectures from OSHO
OSHO – lecture excerpt 'You cling to life and try to avoid death'
OSHO – lecture excerpt 'Times of crisis are both dangerous and immensely' important
OSHO: How best to deal with fear
A Zen Master's tips for staying sane in challenging time
Eckart Tolle: A free teaching Series on how crisis propels Awakening – Staying conscious in the face of adversity
Where there is light
darkness has to flee

Where there is love
Hate does not find a ground

Where there is peace
We can be – together

Text: Bodhi Marion Kotowski